Army Archives
Looking Back: New York's MoMA
In the second installment of "Looking Back," we explore how the Army became involved with New York's MoMA.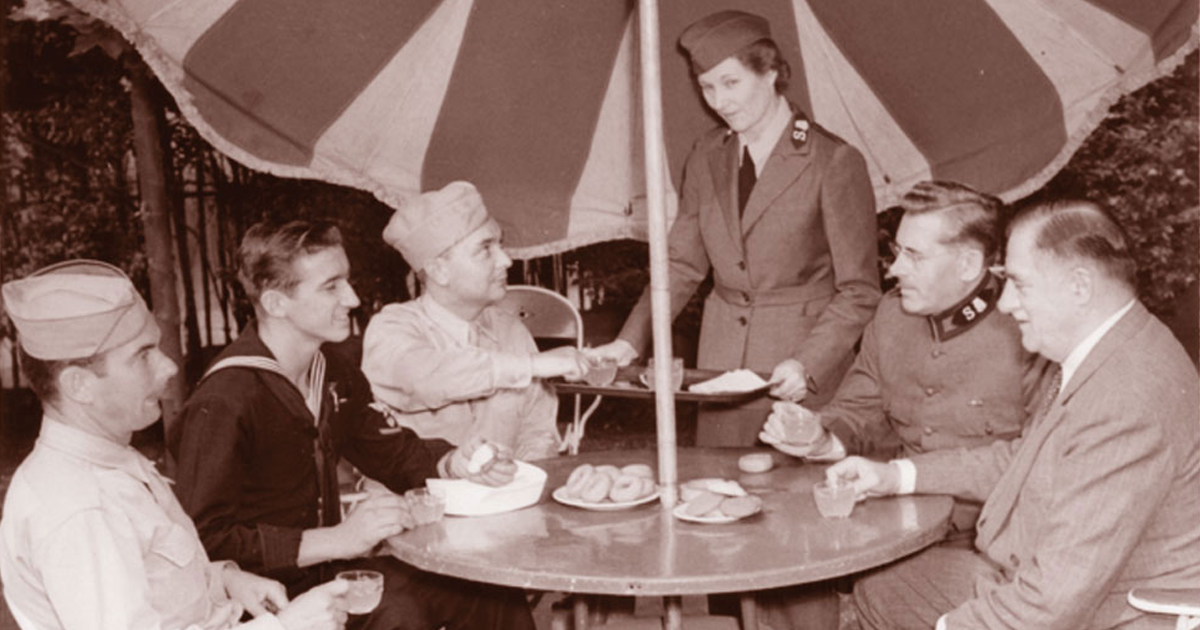 While The Salvation Army is known for service to the front lines, it is never thought that they take the mission to an art museum. However, during the summer of 1944, that's exactly what happened when The Salvation Army opened a canteen in the sculpture garden at New York City's Museum of Modern Art (MoMA).
With $5,000 to pay for equipment and staff, the club opened to service members and the public in June of that year. It became a place where servicemen and women could find respite. The service and food provided by the Salvation Army complemented the tranquil environment filled with art masterpieces; a serene oasis in midtown, New York.
How did The Salvation Army get involved? Abigail Aldrich Rockefeller, co-founder of MoMA, had pushed for The Salvation Army to do something in the museum on 53th Street. Her husband John D. Rockefeller Jr., had been a longtime supporter of The Salvation Army, being "profoundly impressed with the sincerity, humility, and the spirit of service which characterize" the organization. With that, The Salvation Army/MoMA canteen was born.
The opening preview on June 12th was attended by a mix of New York society, including Mr. and Mrs. Walbridge Taft, Mr. and Mrs. Douglas Elliman, Mr. and Mrs. Walter Hoving, Stephen C. Clark, Mrs. Eleanor Guggenheim, and members of the Junior League of New York. Eastern Territory Commissioner Ernest Pugmire expressed appreciation to Mrs. Rockefeller and the museum board for welcoming The Salvation Army, and Major Zelma McMahon directed the operation. The canteen closed at the end of the season on September 30, 1944, with Mrs. Rockefeller satisfied with the Army's work.
---
The Salvation Army has served the United States military throughout the years. We honor them on Veteran's Day on November 11, 2019.
Photo and report provided by The Salvation Army National Archives and Research Center, Alexandria VA